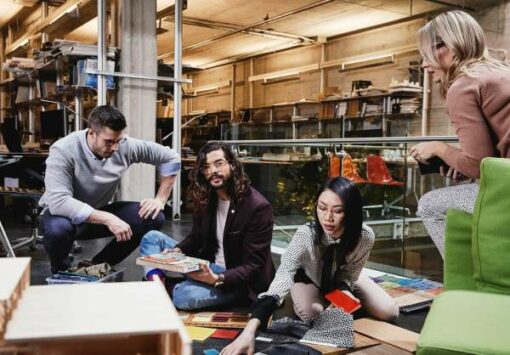 FYidoctors and Visique Are Changing Eye Care in Canada
FYidoctors has reshaped the face of Quebec's optical industry, proudly launching Visique. Bringing together over 75 leading optometrists in the province, the country's largest and fastest growing eye care provider is now providing exceptional vision services across the province.
The launch fully integrates several Quebec brands, including Marchand Giguère, which is an iconic Quebecois company with 100 years of history. With more than 40 locations across Quebec, consumers benefit from advanced diagnostic equipment and fully customized lens technology available at Visique, as well as a comprehensive selection of top brands, and exclusive frames, and products.
"Because Visique is both optometrist-owned and led, we have unique insight into our patients' needs," said Dr. Frédéric Marchand, VP of Visique. "We've developed a service model that is driven by this understanding of our patients. We deliver an entire experience that is fully personalized and want our patients to know we care about them from the moment they walk in the door right down to when they select the lenses in their glasses."
Dr. Alan Ulsifer, Chairman and CEO of FYidoctors, noted that the company's focus on Quebec is part of a concerted and continuing growth strategy that has brought a commitment to high quality eye care to every region of the country.
"FYidoctors will see significant growth by investing heavily in Quebec," said Dr. Ulsifer. "This includes new flagship Visique clinics along with advanced technology to serve all our patients' needs."
Dr. Marchand also highlighted the unique ownership model that underpins FYidoctors and Visique, and how it will strengthen the position of optometrists in Quebec at a time of increasing consolidation in the optical marketplace.
"Many Visique optometrists are also Visique owners, making Quebec optometrists joint owners of a nationwide powerhouse," said Dr. Marchand. "Visique's unique business model supports our local business and doctors, and ultimately enables us to provide better care to our patients."
About Visique
Visique is a private, optometrist-owned and operated eye care brand that operates as a part of FYidoctors, the country's largest provider of ophthalmic products and services with over 525 optometrists servicing over 275 locations. Visique has a rich history and commitment to Quebec. Since 2015, several Quebec banners, including Marchand Giguère, have united with FYidoctors.