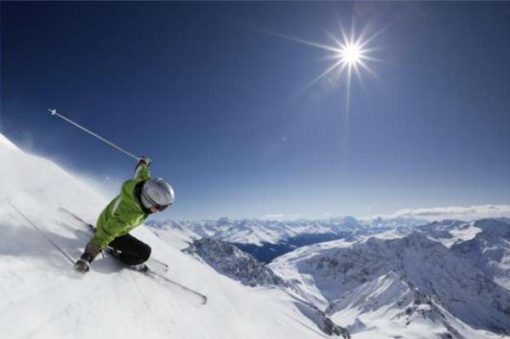 FYidoctors Sponsors Winter Games & Mighty Peace Day
At FYidoctors, we believe in giving back to our community. That's because with over 280 locations across Canada, we live, work and play alongside our patients. That's why we're proud to sponsor a number of incredible organizations across the country.
This year, for example, FYidoctors is once again the official sponsor of Mighty Peace Day. The annual event, held in Grande Prairie, Alberta, is modelled after We Day and Free the Children, with the goal of educating, inspiring, and empowering local youth to promote local, global and national change. The event includes live music, internationally renowned speakers, youth advocates and more, with thousands of young people attending from Grande Prairie and the surrounding area. Tickets, however, can't be bought, and instead are earned by students who have volunteered, raised funds for charity, or otherwise made a positive difference in their communities.
FYidoctors' Grande Prairie location has committed to providing $150,000 over three years for this incredible cause. To learn more about Mighty Peace Day, visit their website.
FYidoctors also recently turned its attention to the snow-capped mountains of B.C. to support the 2015 Canada Winter Games (held February 13th to March 1st, 2015). Prince George is the first city in British Columbia to host a winter edition of the Canada Games, joining with the Official Host First Nation, the Lheidli T'enneh band.
FYidoctors' Prince George location is an official sponsor of the event, which features over 2400 athletes, 1000 coaches and officials, 4000 volunteers, hundreds of media professionals, and thousands more visitors.
We're incredibly proud to be sponsors of these and other programs in our communities across Canada. To learn more about FYidoctors sponsors, visit our Community Support Page.